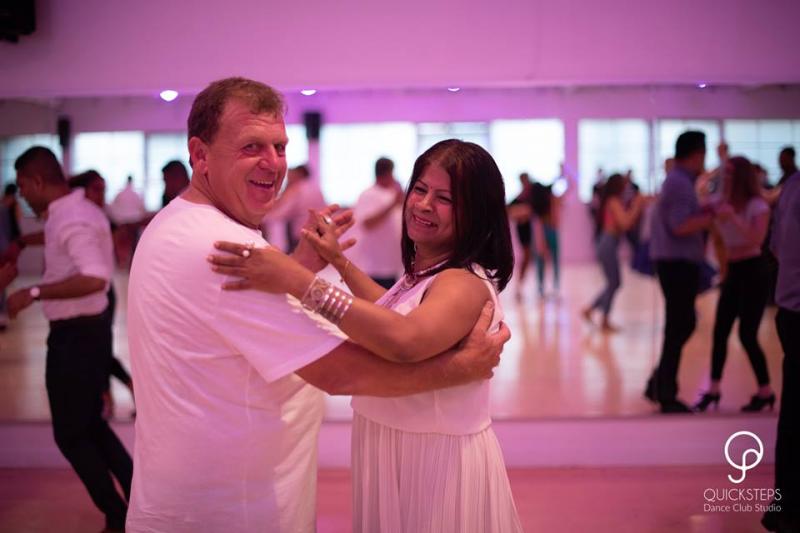 There are many places to go ballroom, Latin and rock 'n roll dancing around South Australia but you need to be 'in the know'... This list will help and we are updating it regularly. Enjoy your dancing and please contact the QuickSteps team if there is a great event or venue we have missed.
British Working Men's Club, Wingfiled
When: Wednesday nights and weekends (please check Facebook page for exact dates and event details)
Where: 11/9-15 Davis St, Wingfield SA
Entry Fee: Very cheap! Between $5 and $15 (memberships available)
Styles: Often Rock 'n Roll but some nights may lend themselves to general social dances such as swing, rumba, cha cha, waltz, salsa. This will depend on the band on the night.
Dress: Casual and occassionally dress up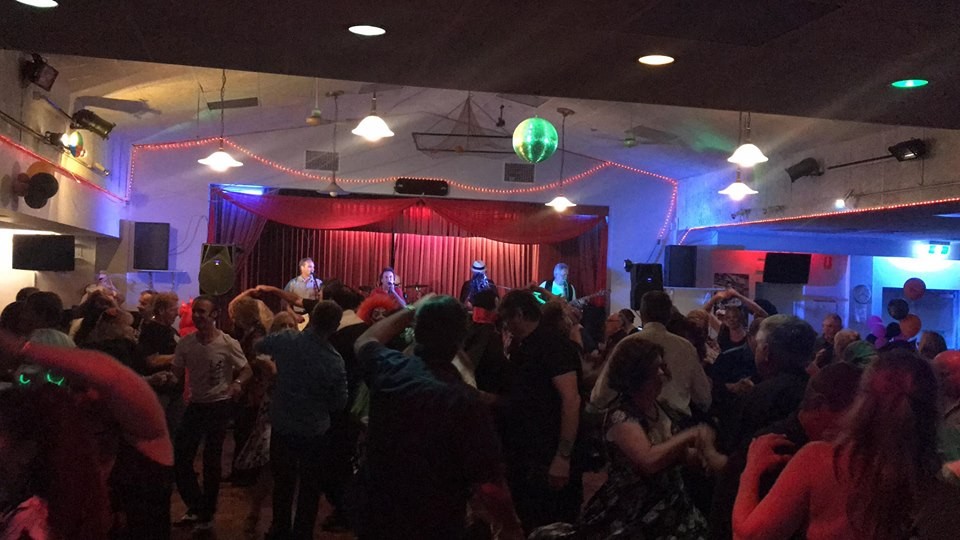 Lost in the 50's
Every Wednesday, until Apr 29, 2020
Lost in The 50's
The British Working Men's Club
Love rock n roll? Or just enjoy dancing?
Lost in the 50s is on every Wednesday night from 7.30-10pm with Dj Ron!
Wonderful group of people and lots of people to dance with
Entry just $5.00!
Meals are available from 6pm till 8pm with our great $13 menu!
Kit Kat Swing Club
Where: Arkaba Hotel, Cnr of Glen Osmond Rd.
When: Last Wednesday of the month sporadically... (next: Wed 30th October 2019)
Entry Fee: free!
Styles: Swing, rock'n roll, the occassional cheeky foxtrot or quickstep (space permitting!)
Dress: Neat, some will dress up in vinatge style clothing
A fabulous night of swing music with a large dance floor, comfortable seating and swing dancers from around the state.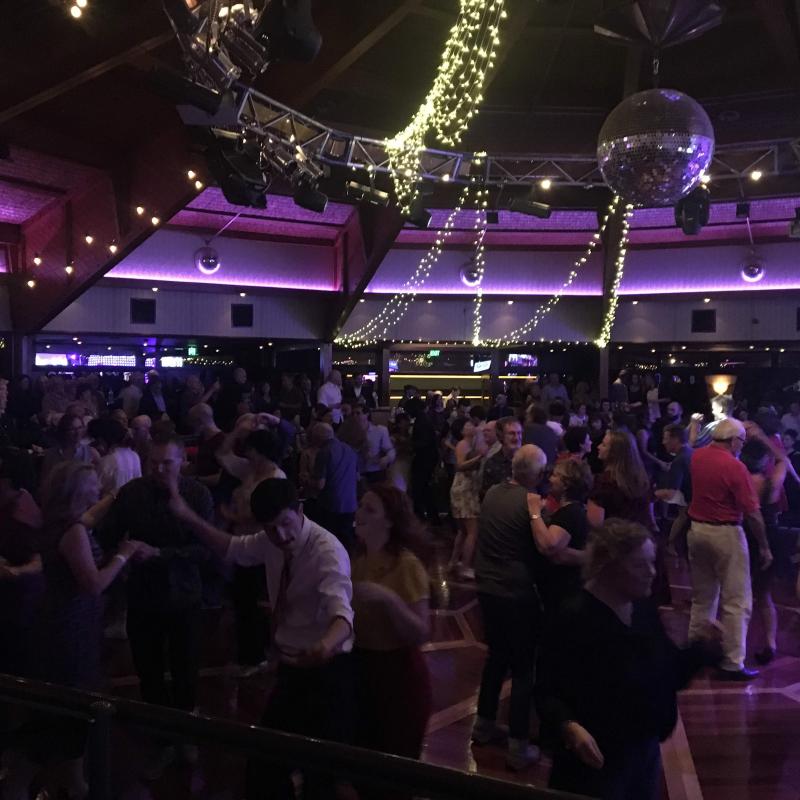 Rock 'n Roll at The Avoca
Where: 893 South Rd. Clarence Gardens
When: Every Sunday from 2pm-6pm
Entry Fee: Free
Host: The Avoca Hotel
Styles: Rock n Roll, Swing (you can squeeze in the occasional rumba)
Dress: Casual or 50's/60's pin up
A fabulous way to kick off your week and finish up your weekend. Enjoy drinks in the beer garden adjoining the spacious dance floor and dance for hours to live music. Good place to get some excellent pub grub as well!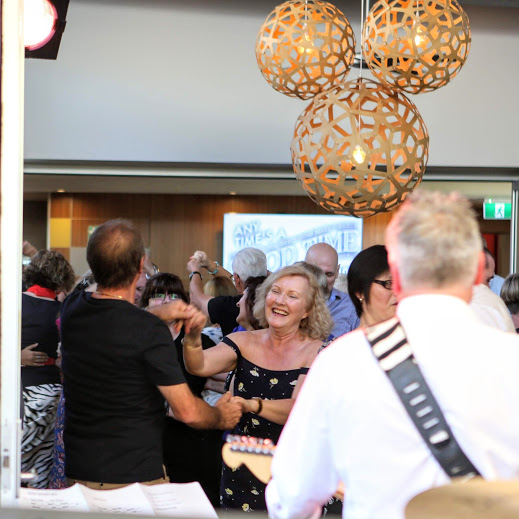 Casablabla- Current
Where: 12 Leigh St, Adelaide SA 5000
When: Wednesday nights from 9pm onwards
Entry Fee: Free
Styles: Salsa, Bachata, Merengue, Reggaeton
Dress: Neat Casual
A fun salsa night and a great way to stay fit! Due to the large crowds the dancefloor is very crowded and not for the faint hearted dancers!
Find out more about Casablabla on a Wednesday night here!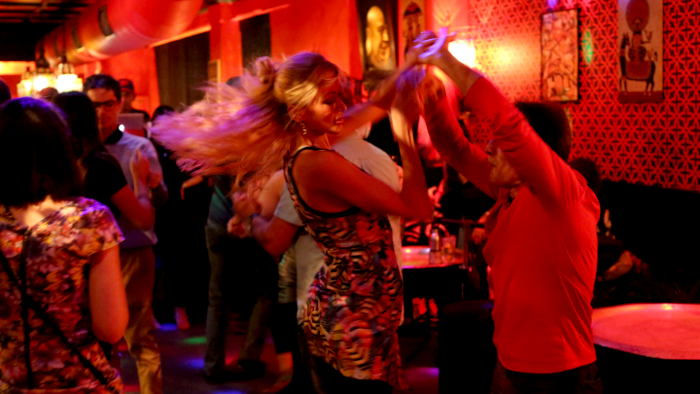 Rhythm 2000- Current
Where: 69 Briar Road, Felixstow
When: Saturday Nights every 6-8 weeks
Upcoming dates are as follows- Sat 19th Oct, Sat 23rd November
Entry Fee: $20 cover charge
Host: Dance Events Adelaide
Styles: Waltz, Viennese Waltz, Ballroom Tango, Argentine Tango, Bachata, Merengue, Salsa, Samba, Cha Cha, Swing, Rock n Roll, Foxtrot, Quickstep
Dress: Neat casual/dressy
Great for anyone learning a wide variety of ballroom/Latin styles and there's a cash bar. The best feature is the huge dance floor meaning that you always have plenty of room to dance despite the high number of attendees. Hosted by Maria and Joe, originally from Celebrity Dance studios, Rhythm perpetuates a friendly crowd, consisting of almost every dance studio in Adelaide.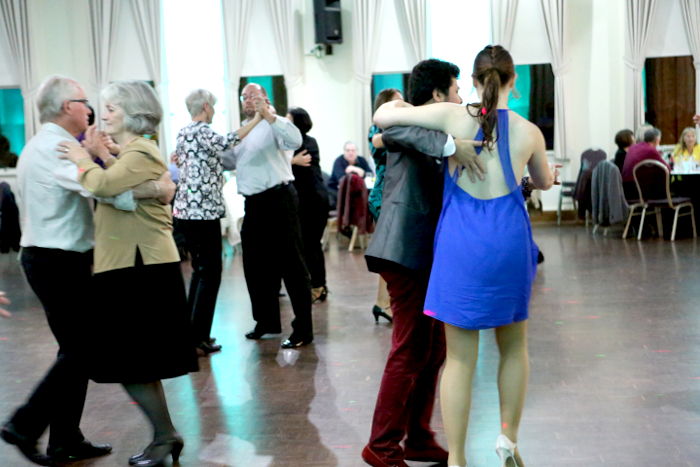 Walkerville RSL - Current
Where: 98 Walkerville Terrace, Walkerville SA 5081
When: The last friday of every month from 8:30pm
Entry Fee: Free
Styles: Cha cha, salsa, rumba, swing, rock n roll, waltz, foxtrot
Dress: Casual
Casual, relaxed and easy going. A great way to spend your Friday night and fabulously cheap drinks!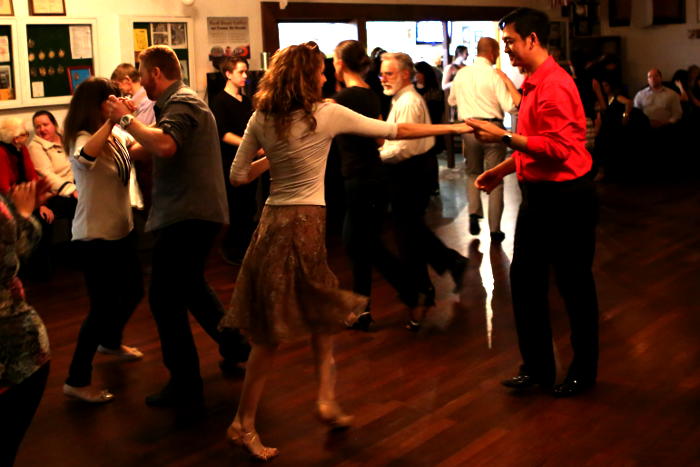 Bachata By The Beach- (On hold until warmer weather)
Where: Bacchus Bar, 253 Esplanade, Henley Beach
When: The last Sunday of most warmer months from 3:30pm -8:30pm
Entry Fee: Free
Styles: Mainly Bachata and every now and then there are a few salsas.
Dress: Casual
Overall it's a very relaxed and casual affair with most of the crowd in jeans and flat shoes. The attendees are all very friendly and quick to compliment one another's dancing and are generally a slightly older crowd than what you might find at some other latin nights which is nice. 30, 40 and 50 something all dancing together and enjoy Latin tunes and good wine. Can get very crowded so get in early if you really want to dance!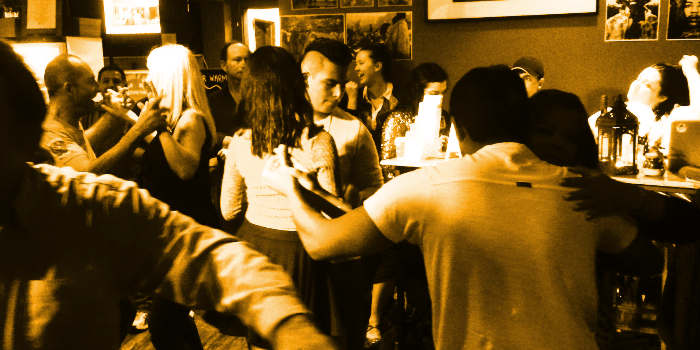 QuickSteps Dance Party - Current
Where: 255 Gouger Street, Adelaide
When: Days/Times: Saturdays (1 or 2 per month) from 5:30pm - 8:30pm
Entry Fee: Free for all QuickSteps Member and their guests
Host: QuickSteps Dance Club Studio
Styles: Ballroom, Latin, Swing and Rock n Roll
Dress: Neat Casual
A relaxed and welcoming dance night with modern music in a fresh and modern studio. The fully liquor licensed bar sets this one apart.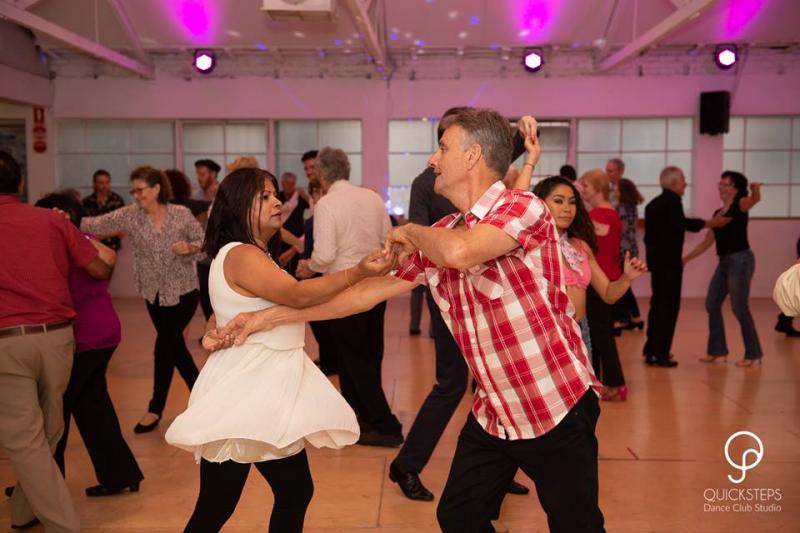 Thursday Night Salsa at Tank Bar
This is a brand new Latin dance night being held at Tank Bar on Gouger Street (just a couple of doors down from the Morphette Street intersection).
When: Every Thursday night
Time: 9pm onwards
Entry Fee: $10 at the door, includes a welcome drink
Photos and videos to come. :)
Thursday Nights with Max and Thelma
Every Thursday night 7:30pm-10:30pm
The Macedonian Hall in Findon, 148 Crittenden Road, Findon (corner Young St.) ample parking in the church car park opposite.
Come along and enjoy the music, your dancing
Dance to nonstop music 7.30 till 10.30pm $15pp
Enquires phone Thelma: 0419 030 267
I have not been to this event myself so would love to hear a review from someone that has! :)
Non-Stop Salsa Wednesdays
Every weds night at the Cathedral Hotel in Nth Adelaide
Get down to the Cath for your midweek salsa fix! Invite your friends and get ready for great music, dancing and catch-ups.
💃 Great space and floor
💃 100% lovely salsa music all night long
💃 Early start = no falling asleep at your desk on Thursday
💃 Food and drink offers
💃 Technique-focused classes
💃 Gorgeous, newly renovated venue.
8.30pm Nonstop salsa social dancing until close.
Only $5 (free with main meal receipt)
Plenty of free street parking right next to the venue, including King William Rd and Pennington Terrace.
I have not been to this event myself so would love to hear a review from someone that has! :)
Upcoming Dance Opportunities
Friday 27th Dance With Me Friday at QS studio! (QS members and invited guests) then head to the Walkerville RSL for their monthly dance night until late
Friday 27th -Spring Swing Ball at the Casino! (rooftop bar)
Saturday 28th Dance with QuickSteps at The Union Hotel from 8pm (All Welcome)
Sunday 29th - Rock 'n Roll dancing at The Avoca Hotel 2-6pm
Wednesday 2nd Oct - Salsa Night at Casablabla
Thursday 3rd October- Salsa and Bachata at Tank Bar, Gouger Street
Friday 4th October-Dance With Me Friday at QS studio! (QS members and invited guests)
Saturday 5th October- QuickSteps Dance Party (QS members and invited guests)
Sunday 6th October- Glenelg Street Party with Lucky Seven and Clearway 11am-5pm (see Facebook for details)
Sunday 6th October- Spanglish Latin night at Casablabla 9pm-3am