Lost In The 50's Every Wednesday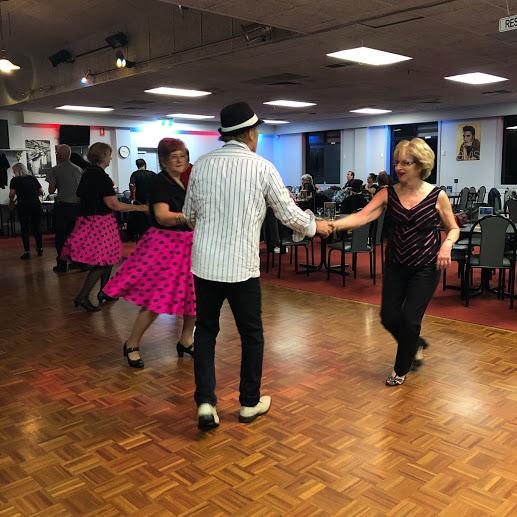 This is a regular Wednesday night of casual rock'n roll dancing at a little known venue... hidden in the backstreets. Welcome to Lost in the 50's with Dj Ron!
The British Working Man's Club is tucked away in Wingfield just 15mins from the city center so you can still head there in time for a dance after you classes at QuickSteps have finished.
How To Get There
Head down South Rd. alongside the overpass and you'll hit Grand Junction rd. Turn on to Grand Junction Rd and you'll see a little side street called Davis Street. It looks very industrial and you may think you're lost but then, out of nowhere, the British Working Man's Club will appear!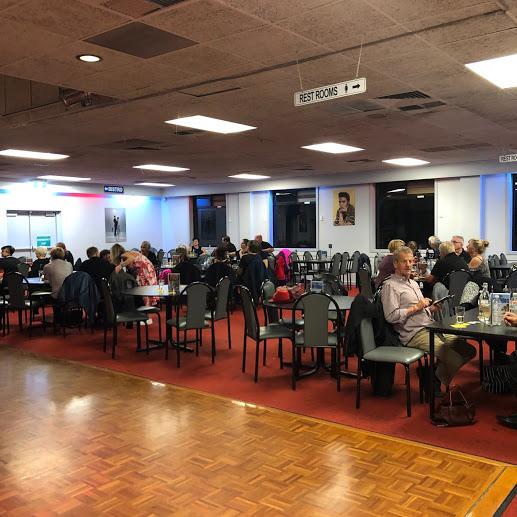 These regular Wednesday nights are very relaxed with a warm and welcoming crowd. I went along with my husband (who doesn't dance much) and I felt very comfortable asking others to dance. In typical Adelaide fashion I ran into Louis and Michael whom I have met through other dance events and classes so I danced with them. Michael was then kind enough to introduce me to Gary.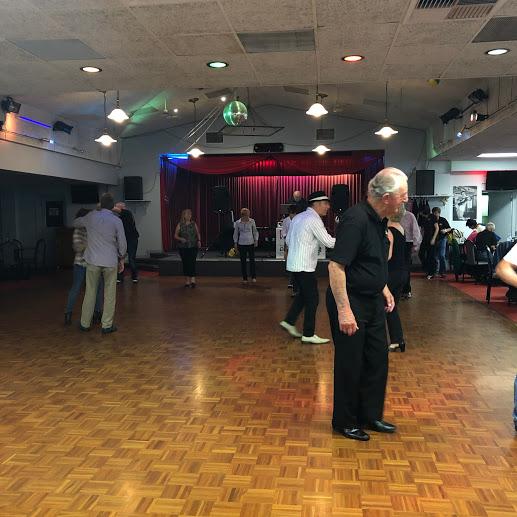 Gary is a bit of a legend at the club, he turned 83 last week and wow, can he dance! :)
He can't help getting up and giving some impromptu advise when people would like it too. Feel free to ask him for tips! :)
Many people ask 'can I learn to dance without a partner?' My experience at Lost In The 50's is a good example of how easy it is to meet people, make friends and get up and dance with others regardless of wether you have a partner or not. So get out there!
Wednesday nights are fairly quiet but the club can get very busy when they have other events with live music. These are good opportunities to do dancing as well. See image below of a much busier night. See the full list opf where to dance in Adelaide.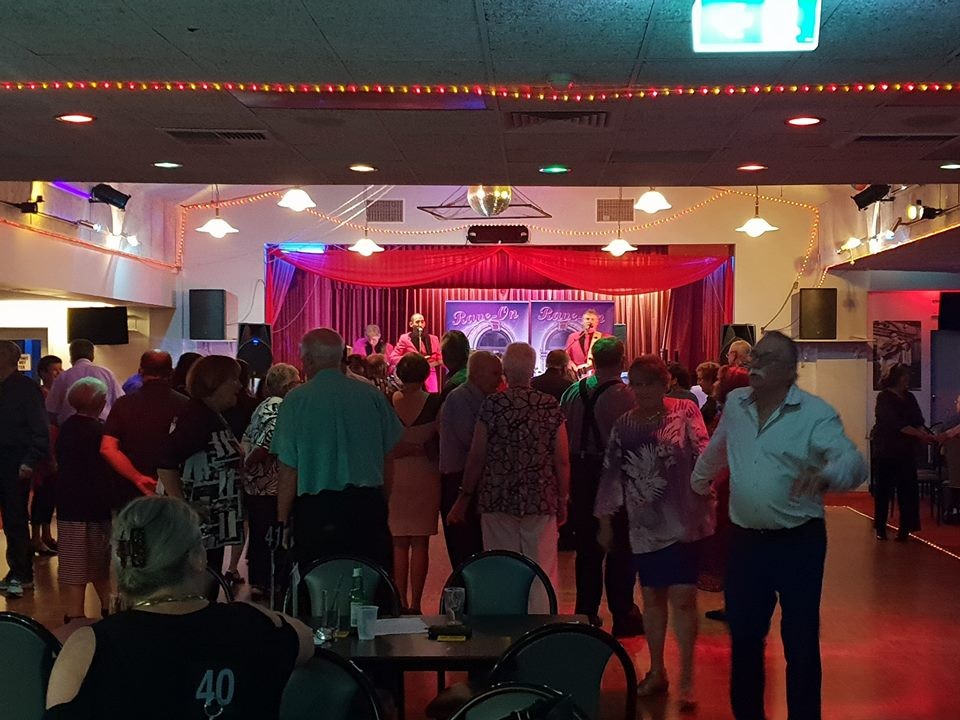 Lost In The 50's comprises of DJ Ron playing recorded music from 7:30pm. There is a weekly raffle drawn at about 9pm but make sure you stick around for the best part... the Line Dancing!
Donna gave me the heads up before I left 'Make sure you stick around until after the raffle for the line dances, it's the best part!'
We did a line dance to 'Fireball'. This was my favourite so I went straight back to the studio and made a video of it the next day! Follow the steps and learn the dance for yourself in the video below.
The others line dance routines were 'Chilly Cha Cha' and then something they call 'Judy's thing'... I assume this was made up by someone called Judy?...
I really loved the atmosphere at the club. I especially like the way they choose which line dance to do next, it was by consensus. DJ Ron would look at the crowd and they would all yell out the dance they'd like to do next over the top of one another. Whichever seemed to loosely have the most supporters would be played and everyone looked around the room to see who knew it best. They would then be encouraged to the front of the dance floor to lead the rest of the crowd. It was a laugh.
The Last Dance
The final dance of the night was 'The Blue Rose'. It was a 'New Vogue style dance and I will need to practise this one a bit more before you get a video!